Dave Lewis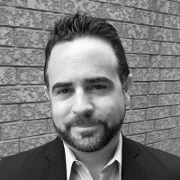 Dave Lewis has almost two decades of industry experience. He has extensive experience in IT operations and management. Currently, Lewis is a Global Security Advocate for Akamai Technologies. He is the founder of the security site Liquidmatrix Security Digest and cohost of the Liquidmatrix podcast. Lewis also serves on the (ISC)2 Toronto Chapter Board of Directors. Lewis writes a column for CSO Online and Forbes.
---
Dave Lewis's talks at Security Fest
2016:
Barbarians at the Gate(way)
2017:
Panel Debate: Embedded Security
2017:
When the Walls Fell: Barbarians in the Throne Room
2019:
Zero Trust & The Flaming Sword of Justice!
---
See all speakers at Security Fest
Get all relevant information and news regarding Security Fest, when we release recordings of talks, etc.