Barbarians at the Gate(way)
This session will look at the patterns of the DDoS and web attacks that are prevalent in the news headlines. We will take a deep dive at the motivations and rationale behind these attacks; examining the motivations of attacker as they move from the historical page defacers to the incentivized DDoS attacker. The tools, methods and data behind these attacks will be unveiled at this session.
Presented at Security Fest 2016.
Speaker:
Dave Lewis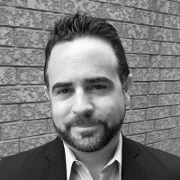 Dave Lewis has almost two decades of industry experience. He has extensive experience in IT operations and management. Currently, Lewis is a Global Security Advocate for Akamai Technologies. He is the founder of the security site Liquidmatrix Security Digest and cohost of the Liquidmatrix podcast. Lewis also serves on the (ISC)2 Toronto Chapter Board of Directors. Lewis writes a column for CSO Online and Forbes.
Get all relevant information and news regarding Security Fest, when we release recordings of talks, etc.